McHenry High School Alumni McHenry, IL


1924 - Present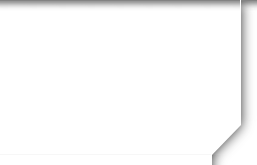 WELCOME
McHenry High School
Where alumni reconnect across the years.
First time here? Set up your profile.
♦ DIRECTIONS TO JOIN ♦
Joining this website is as easy as 1, 2, 3!
It's easy, free and secure.
Register to gain access to all the features of this website.
In gray box - upper right, click on Join Here.
Find your Class and Click on your name

.
Faculty & Staff, Please go to Teacher Profiles above.
Be sure to "whitelist" (add) noreply@classcreator.net to your e-mail address book so messages from us will not be flagged as spam. Thank you!
Problems? Use the email form through this link: Contact Us.
---
EVERY NOW AND THEN...
Our members have a diffuculty logging in. If this might be happening to you, try the following tips we've prepared for moments like this:
If your email address has changed, try your old one.

If you can't recall your password, click "Forgot Password" and follow the prompts

.
If 1 and 2 fail, click on Contact Us; we will gladly help you!
---
We have info on the following class reunions:
1954, 1959, 1964, 1969 and 1984.
Take a look at 2014 REUNIONS PLANNED.
---
HAVE YOU SEEN our latest e-mail?
Check it out by clicking on Archives - Emails to Alumni* or locate it in the left column.
If you have not received any of our e-mails, please let us know through Contact Us in the top menu.
*Emails are being added to the Archives weekly. Currently, they go back to June 30, 2013. There are 18 more to be added - the first was August 04, 2011.