McHenry High School Alumni McHenry, IL


1892 - Present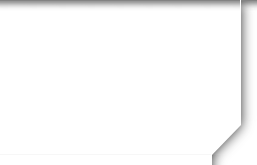 WELCOME
McHenry High School
Where alumni reconnect across the years.
First time here? Set up your profile.
♦ DIRECTIONS TO JOIN ♦
Joining this website is as easy as 1, 2, 3!
It's easy, free and secure.
Register to gain access to all the features of this website.
In gray box - upper right, click on Join Here.
Find your Class and Click on your name

.
Faculty & Staff, Please go to Teacher Profiles above.
Be sure to "whitelist" (add) noreply@classcreator.net to your e-mail address book so messages from us will not be flagged as spam. Thank you!
Problems? Use the email form through this link: Contact Us.
---
EVERY NOW AND THEN...
Our members have a diffuculty logging in. If this might be happening to you, try the following tips we've prepared for moments like this:
If your email address has changed, try your old one.

If you can't recall your password, click "Forgot Password" and follow the prompts

.
If 1 and 2 fail, click on Contact Us; we will gladly help you!
---
Class of 1965 • 50th

Class Reunion
October 10, 2015

Class of 1970 • 45th Class Reunion
August 15, 2015

Class of 1975 • 40th

Class Reunion
August 8, 2015
In the coming weeks, this notice will be shorten to point to
the 2015 Reunions Planned page for the above information.

Be sure we have your 2015 reunion information by using the Contact Us form.
---
Have you checked to see What's New?
NO? Well it is a MUST every time you come back to the site!
It is where you will find what has been added by fellow classmates and alumni and if your site admins are on top of things, we will post when a page, photos, and more have been added.
The What's New page is a suggested stop!