WELCOME
McHenry High School
Where alumni reconnect across the years.
MCHS Alumni
To register yourself on the website:
Click "Classes". [It's in the black bar at the top of the page.]

Click on our class year.

Find your name in the listing.

Click on your name to complete and save your registration.
If your name or class list is not shown...
If your name is missing, click on Contact Us to send us a message. We will reply when you have been added.
If your class list is not showing, we have not received it from your reunion committee or had access to a yearbook. We continue to seek missing class lists. Please advise us by sending us a message using the Contact Us form.
After you register, please take a moment to visit the following pages:
In Memory page - Let us know if there is anyone who should be listed.
Missing. Where Are They? - We do not have contact info for these classmates.

Return often for messages and announcements.

2018
Class of 1954 ♦ 64th Reunion
September 23, 2018
Information is on the Class of '54 page.
Class of 58 ♦ 60th Reunion
Class of 1963 ♦ 55th Reunion
August 17 & 18, 2018
A class picture is on the Class of '63 page.

Class of 1968 ♦ 50th Reunion
September 21, 22 & 23, 2018
Updated information is on the Class of '68 page!

Class of 1971 ♦ 65th Birthday Celebration
August 3 & 4, 2018
Information on the Class of '71 page.

Class of 1973 ♦ 45th Reunion
A 2018 reunion is not planned.
Please see this message regarding your 50th.
Class of 1978 ♦ 40th Reunion
July 14, 2018
Class of '78 page

Class of 1988 ♦ 30th Reunion
September 29, 2018
Waiting for further information.

Class of 1998 ♦ 20th Reunion

Class of 2008 ♦ 10th Reunion
Please use the Contact Us form to advise us of your upcoming reunions & celebrations.
Class of 1969 ♦ 50th Reunion
Saturday, September 14, 2019
Class of 1974 ♦ 45th Reunion
Saturday, July 27, 2019
Yearbooks Available Online from the
McHenry Public Library
The McHenry Public Library has been moved the digitized McHenry High School yearbooks to a new location.
Current yearbooks online are 1916 - 1977 with some missing. You do not need to register or log in, and you can save the yearbooks as PDF files.
An interesting note, the names of the yearbook changed in the early years. You will see the following:
MHS Triton (1916) M.C.H.S. 1926 Echo of '46 MI-HI (1948) and The Warrior '49
Go here > MCHS Yearbooks
The library's directions are:
McHenry Digitized Year Books: 1916-1975
Yearbooks are a great place for researching genealogy & sharing memories.
Just click on the "Details" button of the yearbook. Images can be printed or saved as a PDF.
Note: The "
Details
" button
is the word "Details"
at the bottom of each yearbook.
Alumni Garden
Created by the McHenry East High School Garden Club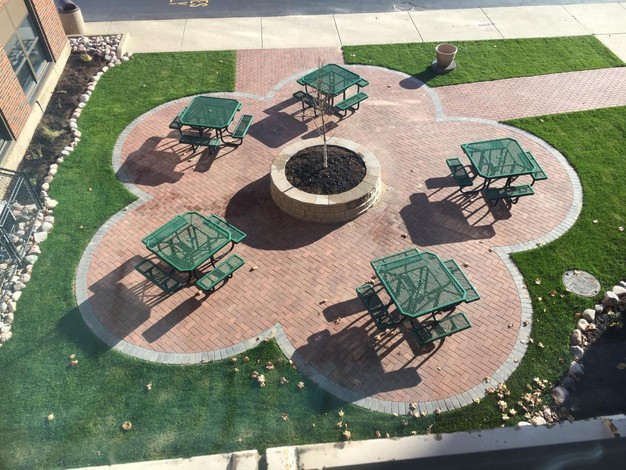 View bricks

ordered by fellow alumni.

Save and print a copy of the brick order form.
Alumni Garden Brick ORDER FORM