McHenry High School Alumni McHenry, IL


1924 - Present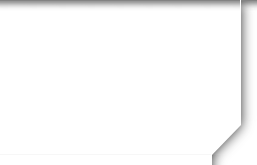 WELCOME
McHenry High School
Where alumni reconnect across the years.
First time here? Set up your profile.
♦ DIRECTIONS TO JOIN ♦
Joining this website is as easy as 1, 2, 3!
It's easy, free and secure.
Register to gain access to all the features of this website.
In gray box - upper right, click on Join Here.
Find your Class and Click on your name

.
Faculty & Staff, Please go to Teacher Profiles above.
Be sure to "whitelist" (add) noreply@classcreator.net to your e-mail address book so messages from us will not be flagged as spam. Thank you!
Problems? Use the email form through this link: Contact Us.
---
GIVE FORWARD for alum Betty Kersting '78
As shared by Meg Humann Redshaw '77:
Betty is a 1978 alum of MCHS and a lifelong resident of McHenry County. At the age of 10 she was diagnosed with non A and non B hepatitis and spent the summer traveling back and forth to Childrens Hospital for treatment. At the time, Betty's family was told it may rear it's head and cause issues later. Today we know this type as Hepatitis C. Betty is currently undergoing treatment for her illness. As friends, we have set up a site to help defray the costs.
If you can help, please go to:
http://www.giveforward.com/fundraisers?query=Betty+Kersting%27s+Journey
GiveForward
www.giveforward.com
As of April 23, 2014, $250 of $5,000 has been raised.
Every little bit helps.
MCHS /MHS
ALUMNI REUNIONS
and
EVENTS
2014
Class of 1964 • 50th Class Reunion
July 18 & 19, 2014
Friday & Saturday
Watch our class site for details!
Class of 1969 • 45th

Class Reunion
September 19 & 20, 2014
Friday & Saturday
Details found on our class site!
Class of 1984

• 30th

Reunion
August 16th, 2014
Saturday
Watch our class page for details!
Let us know the information for...
Class of 2004 - 10th

Reunion
Class of 1994- 20th

Reunion
Class of 1974- 40th
Reunion
Let's add the information to your class page!
Is your class having a 50th,
60th

or 70th
Let's add details to your class page!
Have your class event listed here!
Class Reunion
Multi-Class Reunions
Milestone Birthday Party
Contact the Site Administrator using the

Reconnect here...

with those

not on Facebook

and those who are!

Go Warriors!

---
This site is
ALWAYS OPEN!
Site Announced: 08/04/2011
---
This website is absolutely FREE to alumni of the MCHS/MHS. Your information on this website, including your email address, is not made available to anyone and all profiles are hidden from public view. The site has been supported by alumni. Please see a special note on the Thank You page. We do not allow outside advertising, yet have welcomed assistance from fellow alumni to help with the sit. We are not affiliated with classmates.com or other alumni sites.
The web site time is set to our school's time zone - Central.
---
This site is funded by MCHS Alumni.
Site created and maintained by Gwen (Reinboldt) Corey '70
Sheri Baur Rous '76, Site Assistant